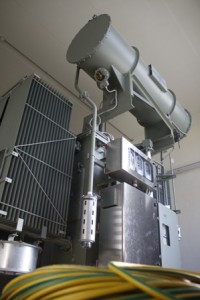 Core business of the group, it was born from the long technical experience of the members and constituted as an independent company in 2011. Nova Quadri S.r.l. is qualified in letters a), b), c), d), e), f), g) of Decree 37/2008 and operates throughout the national territory, is also growing abroad, offering the best technical solutions for the construction of electromechanical constructions, MV / LV
cabins, electrical panels and technological systems in general, energy efficiency systems and intelligent control of domestic and industrial electric bill.
The company has the quality certification ISO 9001: 2008, and the certification UNI CEI 11352:2014 – ENERGY MANAGEMENT – COMPANIES PROVIDING ENERGY SERVICES (ESCO), in addition it has accredited internal staff of Energy Management Expert – EGE. It is the only Sicilian company accredited AIPS – Professional Safety Installers Association and today maintains a high quality standard of the production process to guarantee highly qualified products and services to its customers, in Italy and abroad.
To discover the offers, visit www.green-nova.it
Attachments
Declaration of Policy for Quality, Environment and Safety