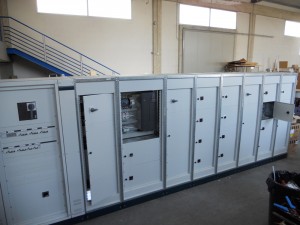 The electrical panels are designed, assembled and tested on site with suitable instrumentation.
Nova Quadri S.r.l. uses components supplied by the best manufacturers on the market, which are best suited to customer needs. In particular, for the realization of BT switchboards, it makes use of the Siemens partnership solution.
The electrical equipment supplied is completed by wiring diagrams, declaration of conformity and test certificate according to CEI 23-49 and CEI 17-113 standards. If requested, the electrical panels can be made according to the wiring diagram supplied by the Customer.